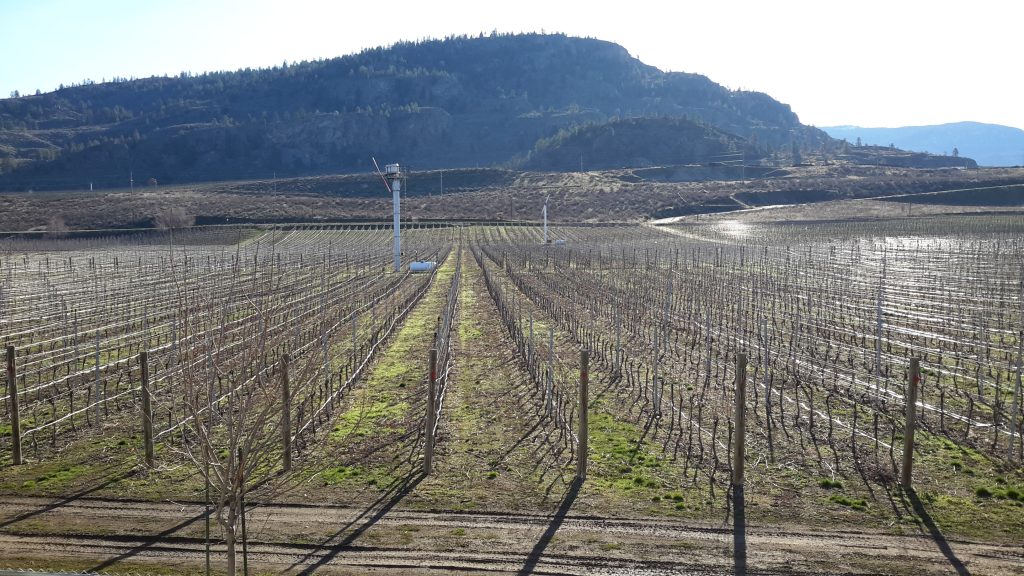 Hello! We are Jamie and Leah McDowell. We are the owners, operators, farmers, tasting bar staff,… and do every other job you can think of at Here's the Thing Vineyards. If you think owning a winery is sexy and glamorous you would be somewhat misinformed. Never have we worked so hard and never have we been more happy. Funnily, working so hard at something together somehow makes us feel young again. Well, relatively speaking…
I owned two VQA stores and so knew the BC wine industry very well and knew many, many people in the industry. I loved working with wine people but when the government decided wine on grocery stores shelves was what we needed, I sold those stores to a large grocery chain.  Now at leisure, I was free to dream about the next chapter.
Jamie worked for over 20 years with the same company as a distribution manager. It was a monster of a job with long days and little satisfaction. He absolutely knew he didn't want to spend the rest of his working days in that position. He worked very hard and came home every evening exhausted – he did not have the luxury of dreaming about the next chapter.
While having dinner with friends in the wine business, the idea of building a small winery was born. The advice from our friends was relatively simple – buy a small property in a great location, don't overbuild,  don't over produce, do all the work yourselves and work co-operatively with other small wineries in your area. Simple, right?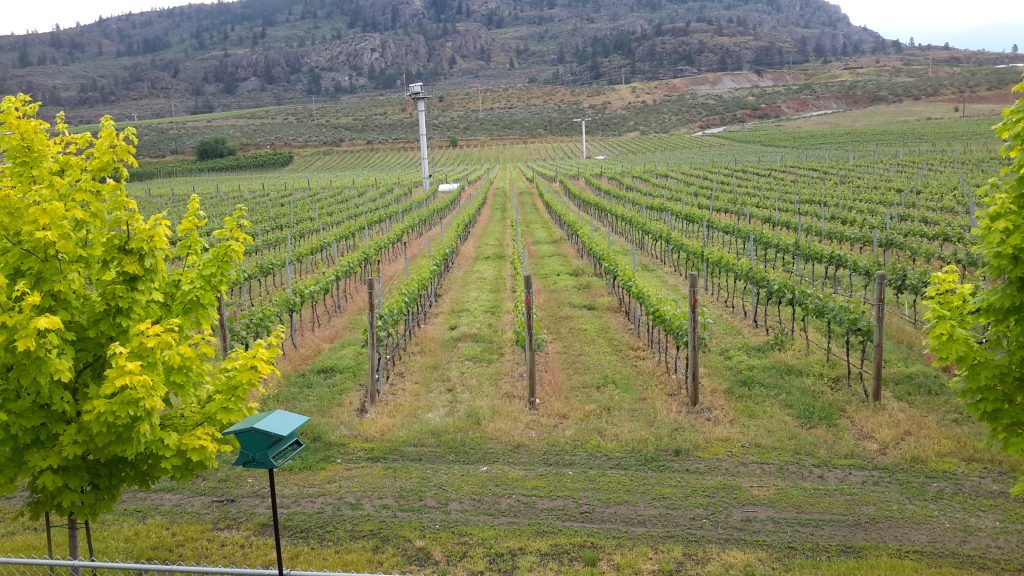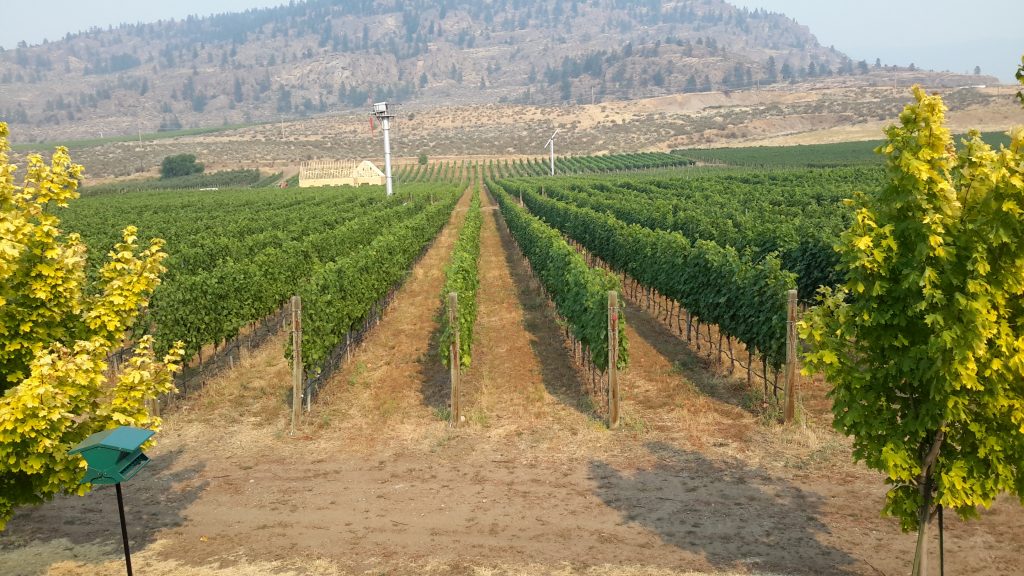 The idea took hold and the very next day, "Here's The Thing…" popped into my head. I wrote it down and wondered where those three little words and three little dots would take us. There was no doubt that after a simple dinner with friends, our whole world changed and we had the beginnings of our next chapter.
 Everything fell into place as if by magic and just twenty-three months later, we opened our tasting room. People ask us if this was a lifelong dream and we say, "Absolutely not!"  We could never have dreamed this big or something this amazing. We are thrilled with our new adventure and could not have asked for a better course of events.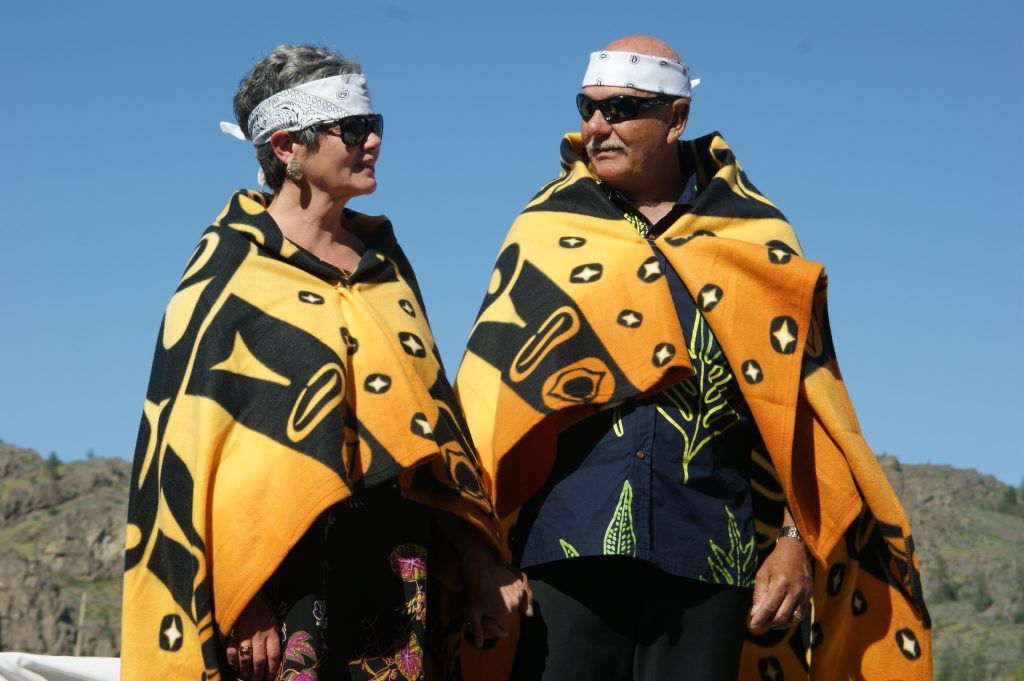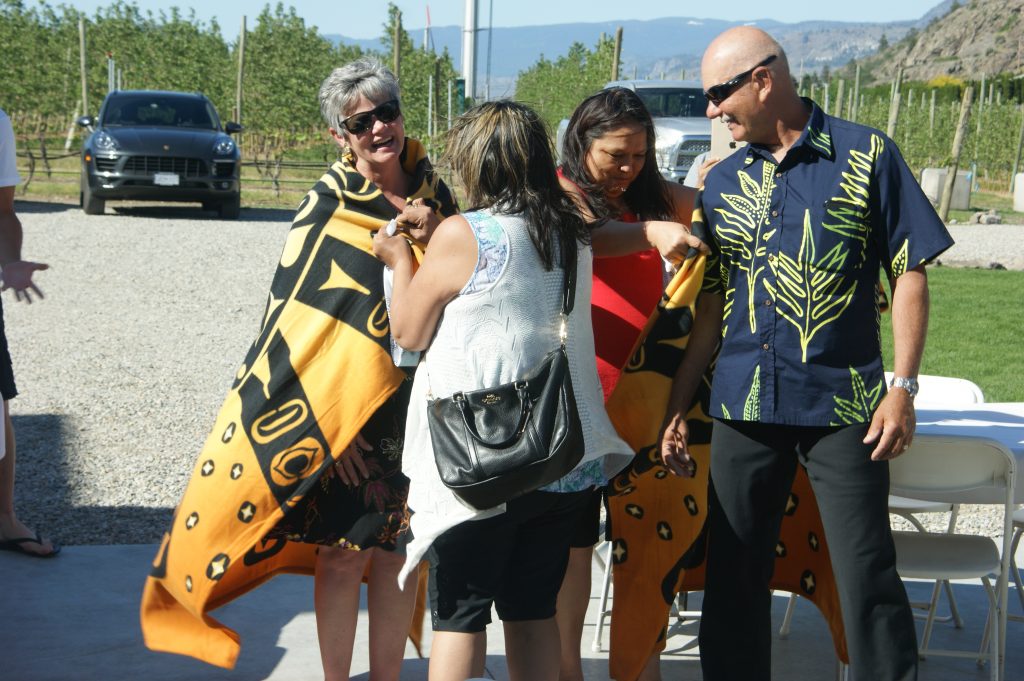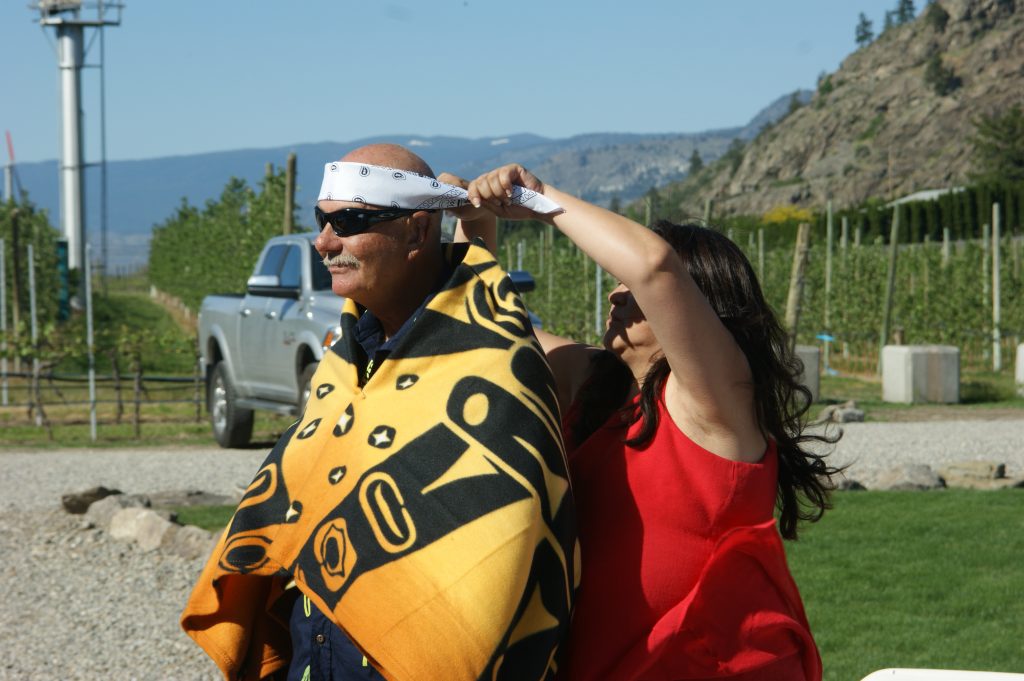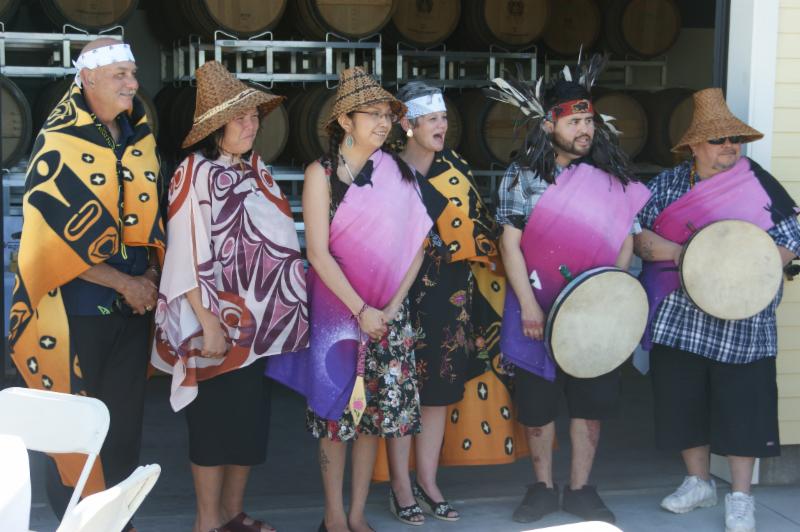 Before we officially opened our doors, we threw a friends/family/construction crew party to say thank you to everyone who had helped us along our journey. The highlight for us was the surprise visit from some members of Kwantlen First Nation – my siblings and I are members of Kwantlen – achieving our First Nations status through our Mother's heritage. They arrived in a group and started singing and drumming their way into our party and we have to admit, it took our breath away! They blanketed Jamie and I (a huge honour) and did a few more songs for us. Then, Chief Marilyn Gabriel said a few words expressing Kwantlen's happiness for us and their pride that one of their members had opened a winery. It was truly moving and Jamie and I will never forget this beautiful gesture.
FYI – we have two children, both in their twenties. They are kind and smart and funny and they are pursuing dreams of their own – our son is in Forestry and our daughter in the middle of a business degree. At this point, neither of them shows any interest in the winery and that's okay with us. We are very proud of them and their independence but what makes us even happier as parents is that they are proud of us! And, if one day they decide to become involved in the winery, that would be cool too.

So, here's the thing…we have noticed that food can sometimes be hard to come by along the Black Sage Road.  There are some great restaurants in the South Okanagan but when wine tasting is the goal, you may not want to spend an hour or more getting a much-needed bite to eat.  We can help you with that…we have added a self serve cooler to our tasting room which we will fill daily with fresh sandwiches, cold drinks and snacks.  We have a lovely picnic area for you to enjoy a quick lunch pre-or-post tasting and, yes, it is licensed so you can enjoy a bottle of Here's The Thing Vineyards wine with your snack.