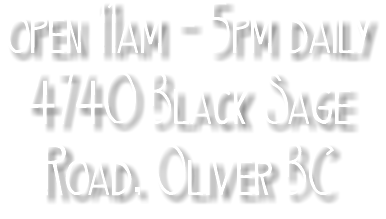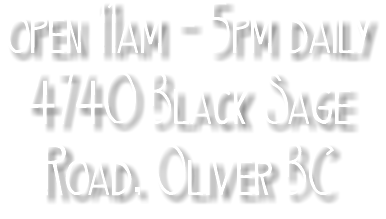 Working with the framework from WorkSafeBC, guidance from Interior Health and input from our own staff, we have developed our plan for safe resumption of tastings at Here's The Thing Vineyards.
Our plan for helping to stop the spread of Covid-19 depends on co-operation from all individuals that enter our premises – this includes our tasting guests.  Our ultimate goal is to deliver our service in a fun and relaxed atmosphere while adhering to the safety guidelines. Please review our COVID-19 Safety Plan when planning your visit.
Reservations can be made by emailing info@heresthethingvineyards.com or calling the winery at 250-498-9712.  We have the capacity to have three groups of 6 in the tasting room at one time with a maximum number of 18 guests.  We also have outdoor space that can accommodate groups of up to 10 at 10:30am daily.  Walk-ins are welcome!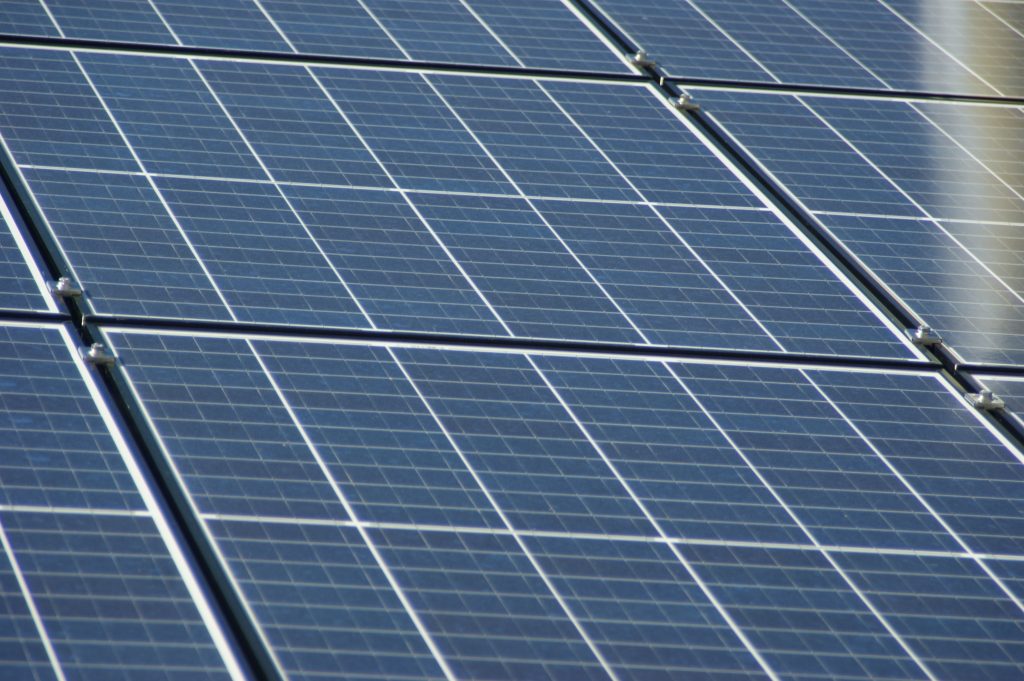 Our winery may be yellow in colour but the our entire site is truly 'green'. You won't see any wires running to our buildings because we are 100% off the grid!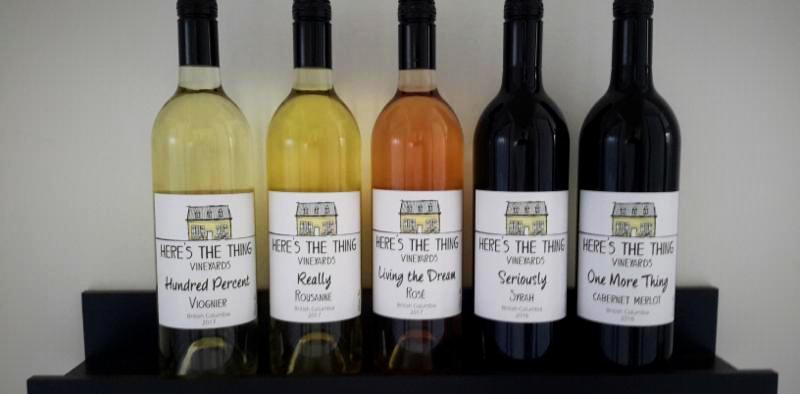 Our goal at our winery is to deliver our wines to the public in a relaxed, almost carefree manner but to also convey how serious we are about making really good wine.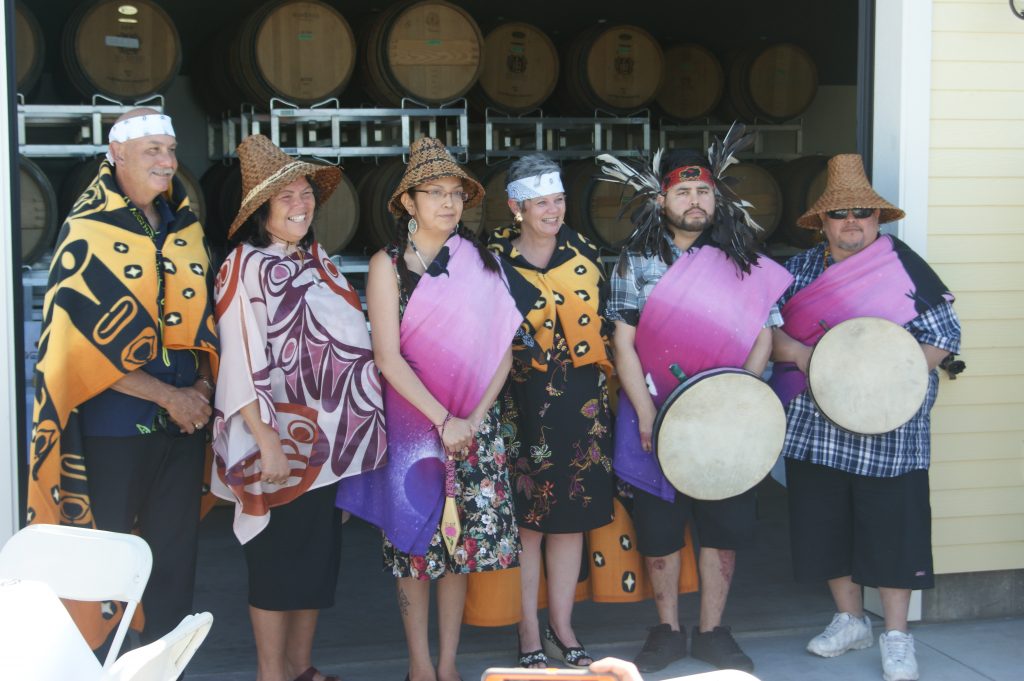 What do you do after you decide to leave successful careers but are too young to retire? Naturally you buy a vineyard and start building a small winery.